Dreamweaver website not updating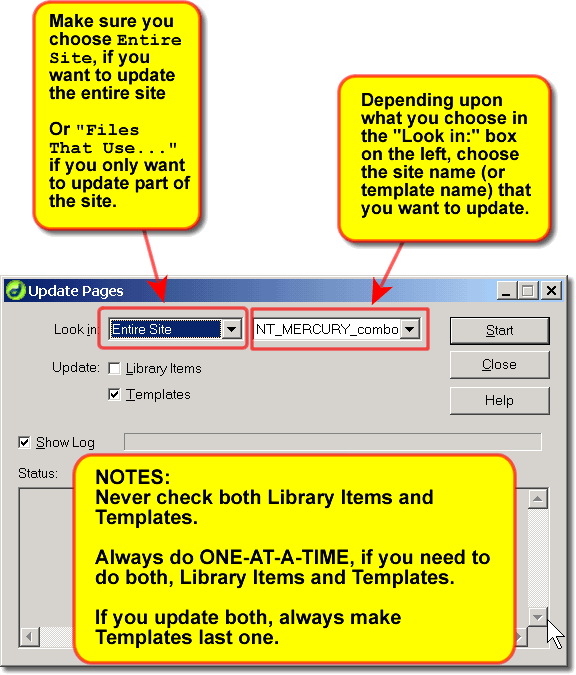 Use the Templates category of the Assets panel to manage existing templates, including renaming template files and deleting template files. It contains, among other things, a list of all the files that are attached to it ie, derived from it.
Whichever the case may be, this is a problem that you can fix from within Expression Web. It's meant to help you find all the editable regions. Open the Contribute template in Dreamweaver, edit it, and then save it.
This way, you won't accidentally modify the wrong file. In other words, it's up to you to decide what to make editable and what to leave as fixed. The Title field is always considered an editable field by Dreamweaver. Manually updating template-based documents is the same as reapplying the template. But you're still in control here.
You just need to be careful about what you're editing, especially when you're new to working this way. To make sure that you are clear about what I'm talking about here, let me draw out the implications of the fixed and editable regions in your template.
Any time you see multiple tabs at the top, it means that you have a few files open at the same time. Again, this is optional, but it's good to do it to avoid careless mistakes later on.